MemoGIS – the Spatial Exclusion of Jews in Nazi-Occupied Prague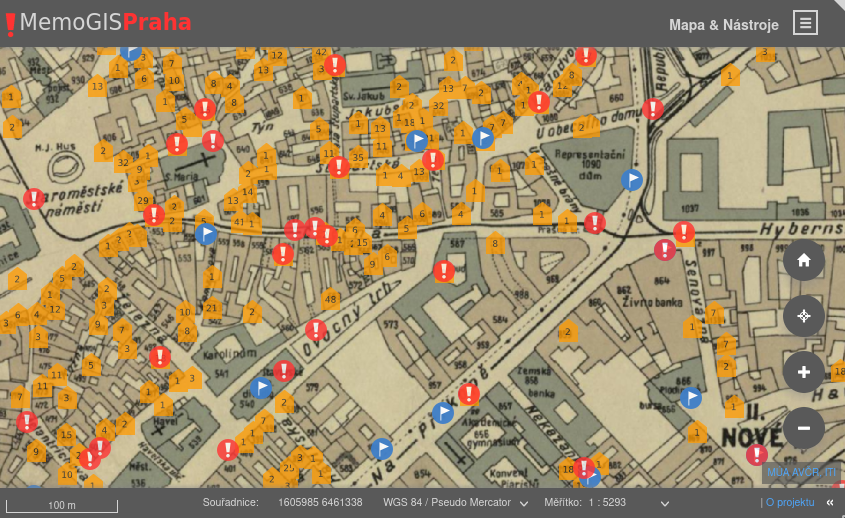 15 March 2022, 5pm CET
Aneta Plzáková and Daniela Bartáková (Masaryk Institute and Archives of the Czech Academy of Sciences)
The web application "MemoGIS Prague" describes the fates of 30 thousand Holocaust victims from Prague and analyses and interprets data gathered in the Fund of the Police Headquarters of the Prague National Archives. "MemoGIS" helps us assess how studying data through space may lead to new readings of the history of the Holocaust.
The application connects historical information with the public space and offers scholars interpretation of the primary sources examined for the application. The "MemoGIS" also shows 200 places of persecution and 1,700 cases of violations of anti-Jewish laws and decrees on the map of Prague. It enables the users to study the process of segregation and persecution of Prague's Jewish inhabitants through space.
The presentation also points out places in the area of Prague that, for various reasons, were under the scrutiny of authorities and where the frequency of anti-Jewish incidents was higher than in other districts of Prague. What were the variables of these incidents? Can we even trace the motives why individuals visit particular places? Can we understand the essential spatial dynamic behind these incidents?
Please accept our invitation to the Modern Jewish History Seminar in spring 2022.

All sessions are in English.

Contact: Daniela Bartáková, bartakova@mua.cas.cz