Next Year in Marienbad: The Lost Worlds of Jewish Spa Culture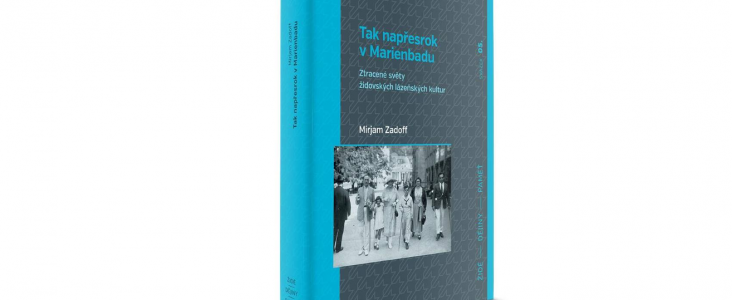 Mirjam Zadoff (NS Dokumentationszentrum München)
The book presentation (of the Czech translation) will take place on 3rd December at 6 pm in the Jewish Museum of Prague, Maislova 15, Prague 1, 3rd floor.
In Next Year in Marienbad, Mirjam Zadoff writes the social and cultural history of Carlsbad, Franzensbad, and Marienbad as Jewish spaces. Secular and religious Jews from diverse national, cultural, and social backgrounds mingled in idyllic and often apolitical-seeming surroundings. During the season, shops sold Yiddish and Hebrew newspapers, kosher kitchens were opened, and theatrical presentations, concerts, and public readings catered to the Jewish clientele. Yet these same resorts were situated in a region of growing hostile nationalisms, and they were towns that might turn virulently anti-Semitic in the off season.
The Czech version of Mirjam Zadoff's book was published in the book series Jews – History – Memory (publishing house Nakladatelství Lidové noviny) this year. Copies of the Czech version will be sold after the lecture.
More about the book here.