Germans or Jews? German-Speaking Jews in Post-War Europe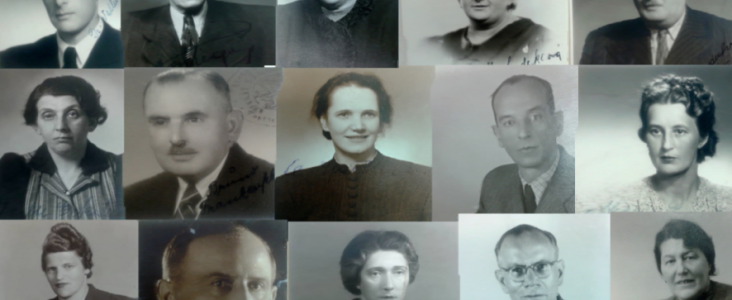 24 August 2017, Center for Jewish History, New York
The LBI London, in cooperation with LBI New York and with the Institute of Contemporary History, Czech Academy of Sciences, is holding a workshop at the Center for Jewish History, New York, 24 August 2017.
About the workshop:
The defeat of the Wehrmacht in May 1945 put an end to the Nazi policy of annihilation of the Jews of Europe. While we can barely speak about continuity in the pre- and post-war lives of any Holocaust survivors, German-speaking Jews remaining in Europe faced particular challenges.
First, German-speaking Jews outside Germany were often routinely perceived as Germans and therefore experienced the same humiliations as non-Jewish Germans, such as violence, social exclusion and legal obstacles in their attempts to regain citizenship.
Second, as the political and demographic centers of Jewish life shifted to the United States and Palestine following the war, German Jews in Germany – economically weak and politically marginal – struggled to be recognised as partners in international as well as local political negotiations.
Third, the historical legacy of German-speaking Jewry as an important modern force within European and world Jewry was in ruins in 1945. German-speaking Jews were confronted with harsh criticism of their national and linguistic choices; in turn, they felt compelled to redefine their identity and looked for ways to situate themselves in a new social and political reality.
The workshop aims to deal with these and other aspects of the experience of German-speaking Jews in the immediate post-war years. Papers will focus on regions with different legal, linguistic, political and religious contexts, covering occupied Germany, Lower Silesia (part of the new post-war Polish territories), the former Sudetenland in Czechoslovakia, and those parts of Bukovina which were incorporated into Romania after the First World War. German-speaking Jews should not be seen solely as victims. Rather, the papers will explore the many creative and often dramatic ways in which Jews – often in cooperation with local or international agencies – actively faced the recent atrocities and engaged with discrimination against them in post-war Europe.
Organisers:
Kateřina Čapková, Institute of Contemporary History, Czech Academy of Sciences
David Rechter, University of Oxford
Natalia Aleksiun, Touro College, Graduate School of Jewish Studies, New York
Program:
1.00-2.45: FIRST SESSION (Chair: David Rechter, University of Oxford)
Andrea Sinn, Elon University
Redefining Home: Jews and the Politics of Rebuilding Post-War Germany
Margarete Feinstein, Loyola Marymount University, Los Angeles
Ohne Heimat: German Jews as Displaced Persons in Post-War Germany
Kateřina Čapková, Institute of Contemporary History, Czech Academy of Sciences, Prague
On the Margins of Communities. German-speaking Christian-Jewish Couples in Post-War Czechoslovakia
2.45-3.15 – Coffee Break
3.15-5.00: SECOND SESSION ( Chair: Kateřina Čapková, Institute of Contemporary History, Prague)
Katharina Friedla, Yad Vashem, Jerusalem
Experiences of Stigmatization, Discrimination and Exclusion – German-Jewish Survivors in Wrocław and Lower Silesia, 1945–1946
Natalia Aleksiun, Touro College
The Galician Paradigm? Postwar Experiences of German-Speaking Polish Jewish Survivors
Gaelle Fisher, University of Augsburg, Germany
Between Liberation and Emigration: Bukovina Jews in Post-War Romania
5.15-6.00: CONCLUDING DISCUSSION
Commentator: Atina Grossmann, The Cooper Union
Publication of the contributions is planned in the Leo Baeck Institute Year Book and in a Czech-language volume.
Link to the website of LBI in New York here.